When:
November 1, 2015 @ 5:00 pm – 7:00 pm
2015-11-01T17:00:00-05:00
2015-11-01T19:00:00-05:00
Where:
Synchronicity
861 Holcomb Bridge Rd
Roswell, GA 30076
USA

Contact:
Yvonne O'Brien
678-600-0039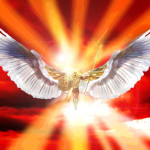 Archangel Michael (also known as the Angel of Passage) will:
 Walk us through the rite of passage (what happens when a soul crosses over).
 Tell us more about the transition of our loved ones and beloved pets, to help us heal.
 Clarify where we go after this life ends.
 Explain to us why it is some soul's passage must remain a mystery.
 Bring us news from the Souls of Missing Malaysia Flight 370 one and a half years on.
Information will be given to the audience from Archangel Michael through Yvonne O'Brien.
Yvonne will also assist in walking the group through a meditation guided by the archangel.
He will provide profound proof of life after death. Great Joy always follows Sorrow. Archangel Michael will help you find yours.
*Please bring your photos of loved ones passed over. We will present them to Archangel Michael*