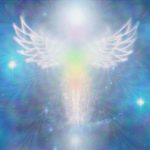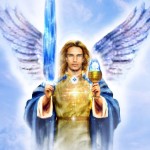 Changing your Career and LIFE with Archangel Michael, Coming Soon in Ireland
Archangel Michael is the "Angel of the Lord" and the protector of your path here on earth and your transition home. He was said to have lead a great army of angels in heaven to defeat an attack on God. St. Michael the Archangel, the patron saint of France, told Joan of Arc, "Daughter of God, go save France!" For three years she heard the voices of saints calling her to action. When she was sixteen, she began her mission. What ever your age: St. Michael the Archangel will help you begin your mission and take your rightful place in your path, center stage.
Join us soon in Dublin Ireland for this life changing workshop: Learn how to:
1) Recognize what your path is.
2) Communicate with St. Michael the Archangel.
3) Understand his 3 step process to taking hold of your mission.
4) Do small exercises to change our awareness of what we are supposed to learn.
5) Receive comfort and support from St. Michael the Archangel as you make the change.
The workshop will consist of instruction, guided meditation for everyone, short exercises and small group work.
Take the jump today and receive the joy of working with St. Michael the Archangel.
All guests are welcome! No prerequisites required.
Tickets cost $95 Euros per person. Click on the link below to reserve your seat.
http://www.yvonneobrien.com/events/tickets/
Coming Very Soon in Dublin, Ireland Summer 2017 
Tickets cost $95 Euro per person – instruction only
http://www.yvonneobrien.com/tickets/
 
Other Ways to See Yvonne
[/vc_column_text]
Group Sessions:
Come join Yvonne for her monthly group sessions at 5549 Roswell Road, Atlanta, Georgia. The session will continue in the fall of 2017 after the summer break. Yvonne will have regular monthly group sessions there on the first Saturday of each month unless stated otherwise. Please view the Calendar tab for the exact date of Yvonne's next sessions. Please also sign up for Yvonne's newsletter on the home page to keep in touch with Yvonne's monthly group sessions.
http://www.horizonhealing.net/id36.html
Psychic Fairs:
Yvonne is at the Big Psychic Fair, at Harmony Place Spiritual Center (also known as the Blue Barn), in Roswell, Georgia, from time to time, when her schedule permits. Please view the Calendar tab for the exact date of the next fair.
http://www.aquarius-atlanta.com/psychicfair.php
Workshops:
The Road to Mediumship I:
In February 2014, Yvonne began conducting her first mediumship classes at the Horizon Center for Intuitive Awareness, in Atlanta, Georgia. The first two day weekend workshop is called "The Road to Mediumship I". This is an introductory workshop where Yvonne outlines the preparation that goes into a reading. Amazing things have happened at each session! Please see the testimonials page for some participant feedback! One participant in our May workshop actually dreamed about attending a workshop on May 17th & 18th weeks beforehand and drove by the center only a few days beforehand. Wow! so the angels will guide you! The next Road to Mediumship I workshop will be scheduled for the Spring of 2018, Saturday and Sunday, March 31st and April 1st, 2018.
The Road to Mediumship II:
The next class will be scheduled for the Spring of 2018. The dates will be posted very soon so please stay tuned! In this program, you will learn how to move to the next level in learning how to deepen your connection with spirit. Strengthen your sight and feelings in readings. Conduct readings and become more confident in readings.
This is a six week course, meeting once per week on a evening night from 7:00pm to 9:00pm.
*Students who have successfully completed an Intuitive Development Program (IDP) at a reputable Healing Center may advance directly to the Road to Mediumship II without completing level I.  Please contact me at yvonne@yvonneobrien.com if you would like to join the group at this level.
[/vc_column][/vc_row]